5 Instant Approval Affiliate Programs You Can Join Today
This post may contain affiliate links. Please read our affiliate disclosure for more information.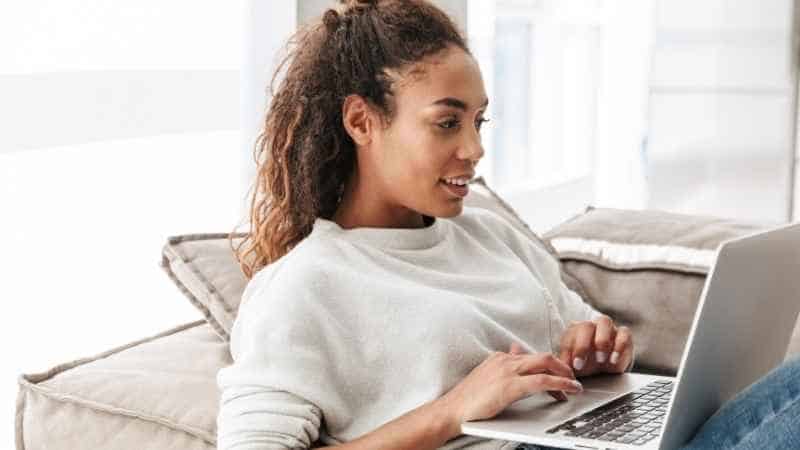 Many affiliate marketers are in search of instant approval affiliate programs. Oftentimes, this may be because you have an audience that you are ready to recommend products to and you do not want to wait for approvals.
However, most affiliate programs do approve affiliates in a timely manner. It doesn't hurt to have some affiliate products that you can promote right away.
If that is the case for you, the following affiliate programs will be helpful as they all offer instant approval. That means you could begin promoting these products today.
Instant Approval Affiliate Programs
| | |
| --- | --- |
| Company | Commission |
| Copyrighted.com | 20% recurring |
| Aversity | up to $4,000 per sale |
| Fresh Store Instant | up to $794 per sale |
| Link Tracker Pro | 50% first sale & 25% recurring |
| | 50% recurring |
| | |
Copyrighted.com
This service provides protection from theft and plagiarism. Users of the service can protect their intellectual property.
The Copyrighted.com affiliate program appears to be managed in-house and offers a 20% recurring commission and 90-day cookie length.
This is a service that almost anyone could benefit from if they own a website, especially bloggers. Recurring commissions make this service well worth promoting.
Aversity
If you like promoting make-money-online products, then you will like what Aversity has to offer. This company was founded by a super affiliate, Sean Bagheri.
They focus on courses that teach how to earn income online by promoting affiliate products. The Aversity affiliate program offers up to $4,000 per sale and is managed in-house.
Fresh Store Instant
This service is ideal to promote to those that want to earn income with the Amazon Associates program. The software creates an instant affiliate store that links products using your Amazon affiliate links.
The Fresh Store Instant affiliate program offers up to $794 per sale.
Link Tracker Pro
This is a popular service for those that want to monitor backlinks to their website. The software tracks keywords and backlinks campaigns in one dashboard.
You could promote this software to SEO specialists as well as internet marketers, bloggers, and anyone with a website.
The Link Tracker Pro affiliate program offers 50% commissions on the first sale and 25% recurring commissions.
AdAnimate
This service offers graphic & print design, web design & development, marketing & promotion, and photo/image editing.
Users also have access to a large graphics library. The AdAnimate affiliate program offers up to 50% commissions.
How to Make Steady Sales with These Affiliate Programs
One thing to understand about affiliate marketing is that it is difficult to make fast money with it unless you have a lot of experience with using paid ads, landing pages, conversions, and more.
Most people do not have the budget, time, or skill to create a successful affiliate campaign using paid ads. That is why we recommend creating a niche website. Wealthy Affiliate provides the best in the business free training and advanced programs for those who become paying members.  It is an Incredible Program, click here to learn more.

When you began to take affiliate marketing seriously, creating a niche website will be the most effective way for me to go.  WA is the best path in learning how to build and develop a niche website to generate affiliate income.
A niche website is simply a website that focuses on one topic. It starts with registering a domain name, got web hosting, and put up a self-hosted WordPress website.  See this training video from WA that talks about Niche Websites.  Wealth Affiliate also give you the ability to create free web domains with WordPress!  Check out the free website service through this link!
However, making money with a website still takes work.  Instead of trying to figure this out on your own, take a look at this training program online.
Following that training and putting what you learn into action will enable you to create a steady income online with affiliate marketing.
Why a Niche Website Works So Well
The reason why a niche website works so well promoting affiliate products is that the content (blog posts) that you write generates free targeted web traffic.
You will write content that is specifically targeted to your niche audience. Therefore, as your blog posts begin to rank, you get more visitors interested in the products that you are recommending.
The key is to be consistent with writing blog posts. Many people get lazy and fall off when they start a niche website.
The good news is that it pays off! Growing a blog takes time, effort, discipline, and patience. If you treat your website like a business, you will increase your chances of having success.
How to Write Content That People in Your Niche Want
Never write a blog post without searching for keyword phrases that people in my niche are searching for. You will get the most traffic and conversions by implementing this strategy.  Jaxxy is a great free tool to search for keyword phrases, click this link to see how it works.
You don't need any fancy keyword tools (unless you want to use them) to find what your audience is searching for.
You can also open up Google Search and use its autosuggest feature. As you type in keywords related to your niche, you will be returned with keyword phrases that people actually search for.
Start there and make a list of these keywords. Create your blog posts answering the questions and concerns that come up in the autosuggest results.
We recommend writing a new blog post at least once or twice per week. That is completely doable. You don't need any more than 2 to 4 hours per week to write.
Tips for Staying Disciplined When Starting a Blog
Closing Thoughts
We hope these instant approval affiliate programs are helpful to you and your next affiliate marketing campaign.
The nice thing about these affiliate programs is that they cover a variety of niches and you can begin recommending the products immediately.
What I do recommend is creating a niche website (also referred to as a niche blog) in order to establish a long-term online business that generates a steady income online.
Get started with your niche website today. Follow the same training used by many to transition out of a full-time retail job to working on my website full-time. Click here to learn how.
Please follow and like us: