Ten Best Small Business Ideas For 2022 (Online & Easy)
The best business ideas are born at the intersection of passion, skills, strategic thinking – and timing.
The landscape is changing rapidly as businesses move online. In fact, social distancing and COVID-19 have accelerated the growth of online shopping by 4-6 years according to Forbes.
That's why many business ideas in this article are low-cost, COVID-proof online businesses that you can start from home.
We will also guide you on how to register your business with the state and/or federal (think EIN number) to ensure that it is legally compliant.  Click here to register with Swyft Filings, they are fantastic and can get you going in 10 minutes!
In this guide, we'll cover great business ideas to help you start brainstorming your next (or your first) entrepreneurial venture. Whether you want to start a part-time side income or full-time operation, this guide is for you.
Let's get started.
Disclaimer: Please note that some of the links in this article are affiliate links, which provide me a small commission at no cost to you. These are merely good business tools to use in tandem with these home business ideas. You can read my affiliate disclosure in my privacy policy.
What Are the Best Business Ideas?
Here is a list of some of the best small business ideas to start in 2021.
When you start an online business, you're most likely selling one of three things:
With a blog, you can sell all of these from one website and make the most money of any online business idea out there. Click our link to our guide "Step-By-Step Guide to Starting a New Blog"
Some of the steps we cover in blogging guide include:
Choosing your blog's niche based on four primary business factors, not your passions.
How to choose your domain name (Namecheap for low cost domains) and set up web hosting for as low as $3.95/month with a company like Bluehost.
How to install a simple WordPress theme along with all of the relevant plugins bloggers need.
Getting to know SEO tools and performing keyword research to generate traffic to your site.
Becoming well-versed in search engine optimization (SEO) writing to help your content rank.
Scaling your guest blogging and link building strategies to build Domain Authority.
Monetizing your blog with the right tactics at the right stage of your blog's growth.
2. Affiliate Marketing.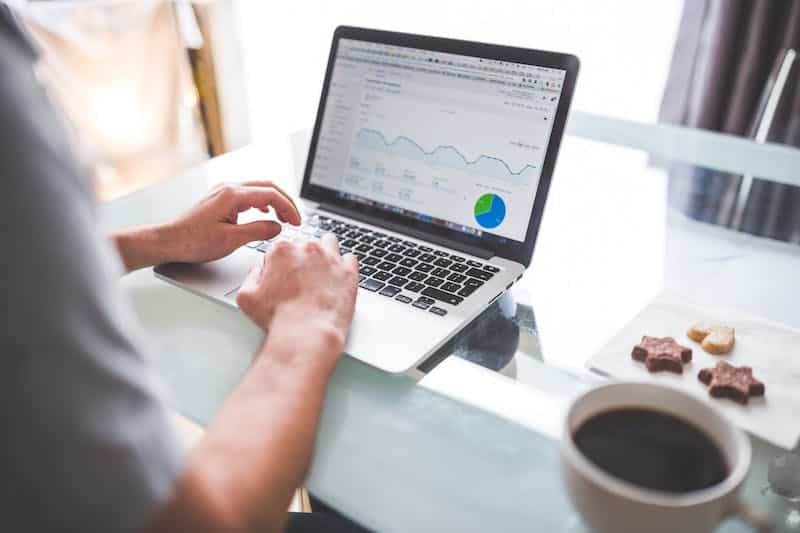 Affiliate marketing – it's been a buzzword in the marketing arena for quite some time.
When someone asks how to make passive money online, a lot of people automatically envision affiliate marketing. Brands that want to sell products online create new affiliate programs and allow affiliates (publishers and bloggers) to promote their products and earn commissions.
According to one blog income report study, bloggers making between $7,500 — $25k per month make 38% of their income from affiliate marketing.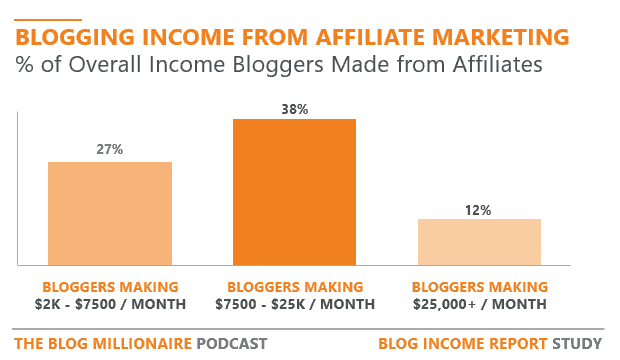 In simple terms, affiliate marketing is a business model where bloggers and influencers recommend services or products they like or find useful and earn a percentage of profit for each sale that follows. It is a great form of passive income and the perfect business model for bloggers.
Here's a rundown of how affiliate marketing works:
To get started, register with networks like
ShareASale
, Clickbank, or Skimlinks to start making money from the type of content being published on the website. The income will gradually grow along with the growth of your website – Sky's the limit here.
To get more pertinent insights, check our blog post about the best affiliate programs to join in 2021 and are totally Covid19 Safe!
3. Online Courses and Coaching
It has become easier to share your knowledge or expertise via online course platforms. If you are a subject matter expert or passionate about something, then you can convert it into a substantial income.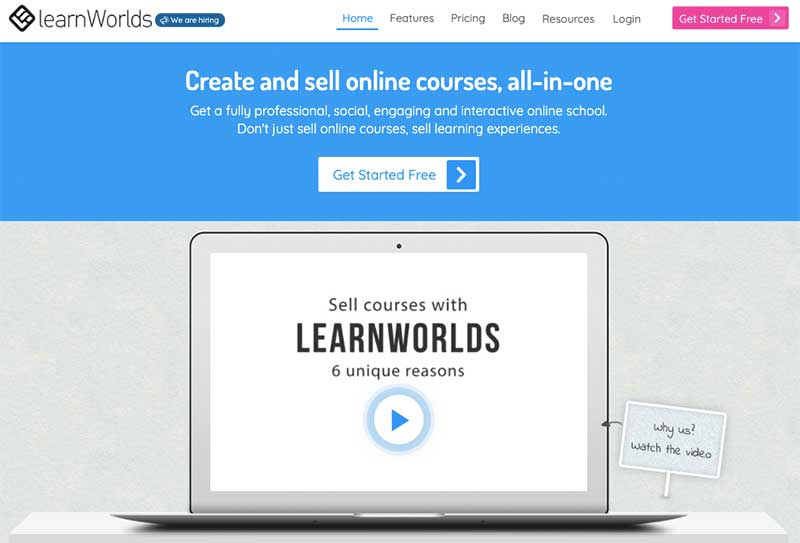 Offer online coaching classes to students, build a community to help while building your online coaching business. You can set up a Facebook page or even a podcast where you can reach out to people looking for online coaching classes.
LearnWorlds  helps you get started quickly. You can register on these platforms and start coaching right away.
You can get started for free today with LearnWorlds by clicking here.
4. Start an Ecommerce Business.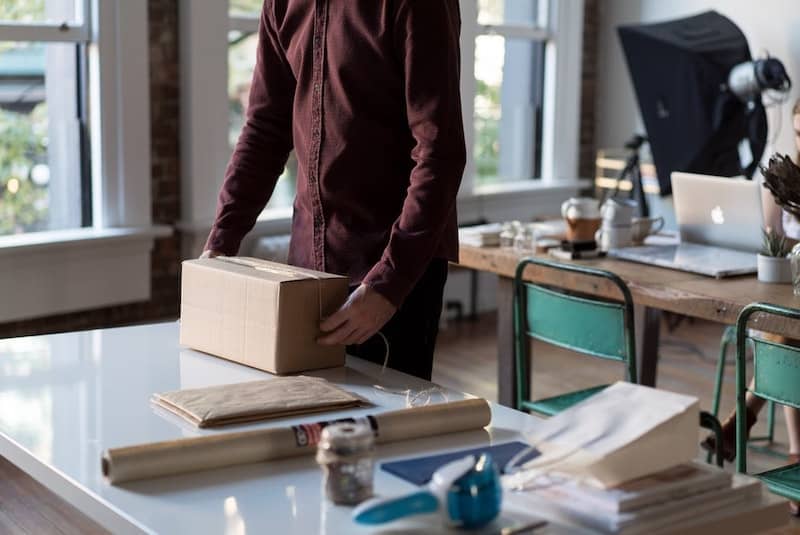 With COVID accelerating the adoption of ecommerce dramatically, retailers are moving online faster than ever before. With ecommerce, there are multiple routes you can go – Amazon FBA, dropshipping, or full-fledged manufacturing your own products and selling them on your own website. Dropshipping is a good option for beginners since you don't have to fulfill orders or ship them yourself.
Dropshipping is a process where online retailers post products from wholesalers, but the dropshipping suppliers manage all of the shipping. The retailer just has to generate online orders and send the shipping information to the wholesaler.
Here's a breakdown of how dropshipping works:
For dropshipping business ideas, you first need to do some market research and identify products in high demand. You can also check top-selling products on sites like Amazon and Google Shopping to get ideas.
You can learn more about dropshipping and great products at SALEHOO by clicking here.
If you want to build a website to do this, there are a few routes you can take. If you're starting from scratch, I recommend you get started by creating a Shopify website. It is easy to link Salehoo to their site and cart.
They are the easiest-to-use ecommerce platform and come with all the marketing tools you need.
Selling products online is a simple process:
Choose your ecommerce platform.
Upload or add product information to your store.
Choose a theme and design your web pages.
Set up settings for taxes and shipping.
Test your shopping cart functionality and do final QA checks.
Launch your ecommerce site.
While it's easy to launch an ecommerce site, the challenge becomes how to get website traffic.
5. Start a Podcast.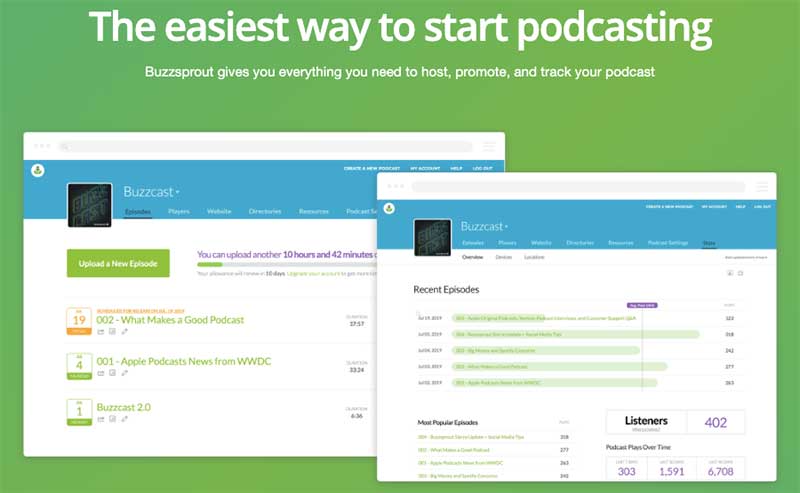 Podcasting is witnessing a meteoric rise. Back in 2006, only 22% of adults in the U.S. listened to podcasts. Now that number is over 75%.
You can make big money too. Just take Joe Rogan for example, who was paid $100 million to move his podcast exclusively to Spotify.
So how do you get started?
Next, you need to sign up for podcast hosting. Buzzsprout is a podcast host and a service that stores your podcast and distributes them to the major podcast networks like iTunes, Stitcher, TuneIn, Spotify, etc.
To get started, you can sign up with Buzzsprout and get a free $20 Amazon gift card.
6. Sell Custom Printed Products.
Another option for ecommerce is to create a brand and sell custom products like T-shirts, mugs, stickers, bags, and more.
For example, here's how the process goes with a company like Printify:
Pick one of over 200 products you'd like to sell.
Use a mockup generator to apply designs to your products based on images and graphics.
Order samples to make sure your products have the quality and feel that you're looking for.
Publish your products and sync them automatically with an ecommerce platform like Shopify.
When you make a sale, your product is put into production and you don't have to manage any manufacturing or shipping.
To succeed with a custom printed product business, you need excellent designs, a strong brand, and good marketing skills to generate sales. Click here to get going with Printify!
7.Build a Niche Website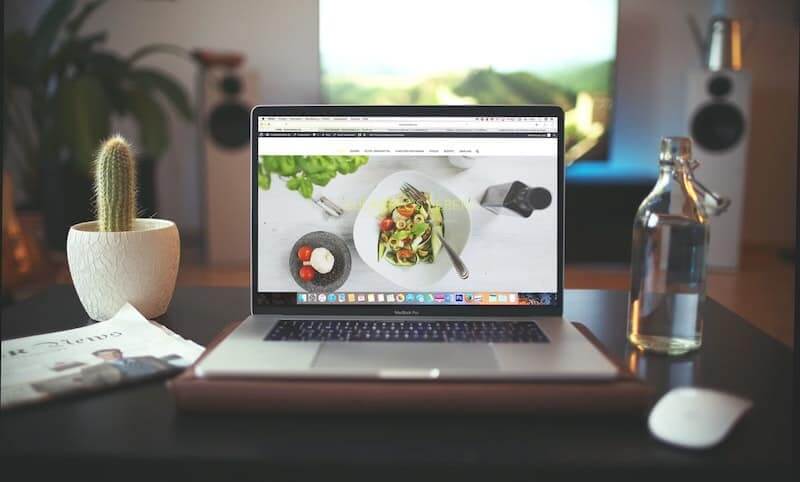 You can always find readers who are willing to read about the subject you are passionate about. For instance, if you start a blog about solo travel, then you can write valuable content about your personal travel experience that readers find useful. Make it engaging and informative to offer value to your audience.
However, you need to invest time in building your audience. You can also do market research to identify whether your niche is feasible in the long run as a money-making gig or not. Sift through the internet to search for ideas to build a profitable niche website.
I recommend you get started for free including a website with Wealthy Affiliate.  Wealthy Affiliate has dozens of courses and training for finding your Niche and Passions to help you turn them into a business!
8. Graphic Design.
Companies are always on a lookout for graphic designers to help them with their brand image.
From designing marketing collateral like banners, posters, and logos to designing landing pages and websites, the opportunities are vast.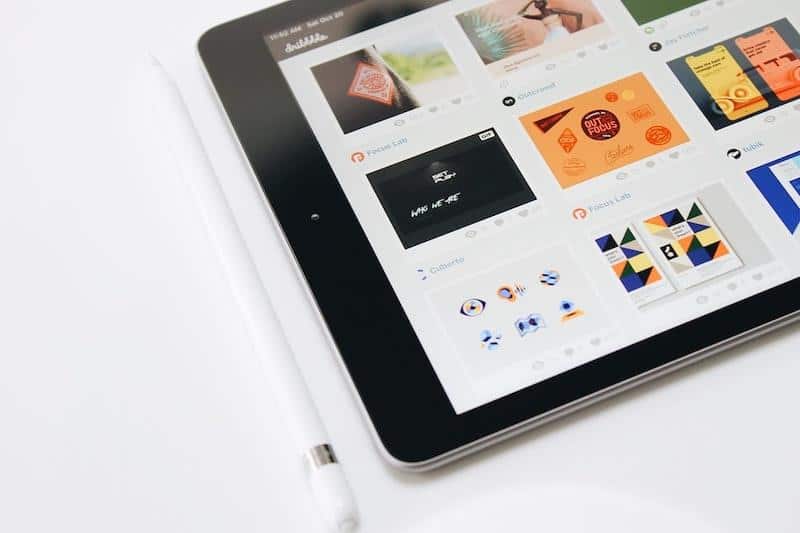 You can pitch your design skills to small business owners or individuals to start your own business. Graphic designers can also join freelance websites like Fiverr to find relevant work.
If you have prior knowledge in this field, getting new clients should be relatively easy. However, learning the basics of graphic design from scratch is also simple, with a lot of online courses and tutorials available.
First, you leverage graphic design software like Adobe InDesign or Photoshop to learn the foundation of graphic design.
9. Instagram Influencer.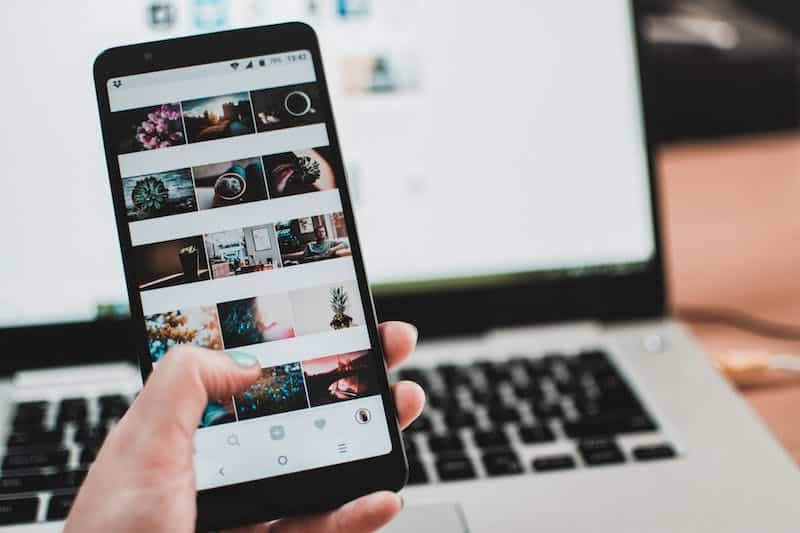 With the rise of social media channels like Instagram, consumers are increasingly turning to niche influencers to get product advice.
The truth is, most influencers have trouble actually influencing purchase decisions. Sure, we like to look at their photos, but will we actually buy a product that they're recommending? Most often, no.
That's why you should cater to a small, engaged community. It's not all about follower counts, but engagement.
First, you have to choose your niche. It can be anything from tech gadgets and marketing to beauty or fitness. Make sure to select a niche you're passionate about and can create a lot of content for.
Next, you have to build a solid Instagram following by posting interesting content and discuss helpful things that are relevant to your target audience.
There are a lot of social media marketing tools to help you schedule posts in advance so that you're not always struggling to come up with new posts.
Once you build a strong following, you can get paid to promote products via sponsored content.
It requires a lot of hustle and not everyone can make it as an influencer.
But people with the right marketing skills, know-how, (and thousands of Instagram followers) can earn anything from $500 to $6,000 per post. And if it can publish a few sponsored posts a week, it can be a profitable business.
You can check out this guide to making money on Instagram for more tips.
10. Create a YouTube Channel.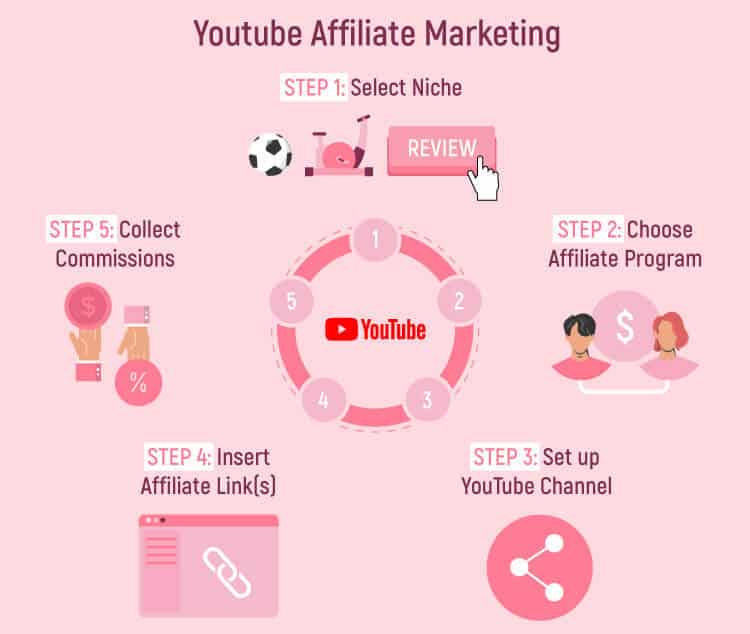 With the rise of live streaming and video-on-demand, YouTube has matured from just a video platform to a content-on-demand powerhouse.
While the market has become saturated, there are still plenty of opportunities to make money on YouTube and TikTok.
First, pick a niche you're passionate about to create engaging and unique videos. And of course, the more entertaining content you post, the more views and subscribers you'll gain over time.
Many wildly-popular YouTubers earn millions by posting videos. However, an average YouTuber earns around $3 to $5 per 1,000 views.
When starting your YouTube channel, learn about YouTube in and outs so that you can monetize your content. Also, invest in a good camera and microphone to make quality videos for greater earning potential.  Click here for some awesome training!
Business Ideas FAQ.
What business can I start with no money?
If you don't have any startup capital, there are still plenty of business opportunities out there. Most of them are ways to make money online by offering digital services. Here are some of the best ones:
1. Start a blog and make money with affiliate programs, ads, online courses, and digital products.
2. Become a freelance writer.
3. Join a platform like Fiverr and offer graphic design services.
4. If you have coding skills, start a business and develop websites and apps.
5. Become an online business coach and sell 1:1 coaching.
6. Join a high-end freelancing site like Fiverr and become a social media marketing consultant.
7. Offer other digital services like SEO consulting, SEO writing, PPC management, or content marketing services.
What are the best startup ideas?
If you're looking to create a startup this year, there are plenty of options out there. Here are some of the best startup ideas:
1. Start a dropshipping business to sell products online.
2. Start a blog and make money with ads, online courses, and affiliate programs.
3. Start a podcast and make money by selling ad slots after building up your audience.
4. Start a digital agency and sell anything from web development and site management to social media and SEO consulting.
How can I be my own boss?
If you want to be your own boss, follow these steps:
1. Determine what you want to do and which business ideas are best for you.
2. Evaluate the market and competition.
3. Make sure you have enough money to start your new venture and set aside capital.
4. Create a business and marketing plan.
5. Choose your business name and create your brand identity.
6. Officially start your business by forming an LLC or S Corp.
7. Get your finances in order by hiring a bookkeeper or using small business accounting software.
8. Set up a business bank account.
9. Start marketing your business online by building a website and creating a social media presence.
How can I earn money fast?
If you need to make money fast and don't have time to wait for profits, there are a lot of options. Here are some of your best options:
1. Refinance your debt to get a lump sum of cash.
2. Sign up for an online survey site like Survey Junkie to make money filling out surveys.
3. Use investment apps to that pay you back every month.
4. Utilize an ecommerce platform like Shopify to sell products online and get traffic quickly by using Google and Facebook ads.
5. Sign up for a gig economy app like Fiverr and sell digital services online.
6. Write and publish an eBook to make money on Amazon.
7. Call your bank and see what kind of account bonuses you can get.
8. Build an online course and sell your knowledge to students.
9. Become a freelance writer.
10. Host a podcast and make money selling ad slots.
Now it's your turn.
All of the small business ideas mentioned above can help you earn a decent income even with a low startup cost.
Ultimately, we recommend you start something online like a blog, ecommerce business, or consulting firm, as these are less susceptible to market shifters like Covid-19.
When you're ready to get started, the first step is to register your business with Swift Filings.
They make it super easy to get started:
You choose your business entity.
Fill out an online application.
SwiftFilings takes care of the rest. They'll file all necessary documents with your state and get you up and running quickly.
Please follow and like us: